Back to Self - And Fullness of Your Soul- Blog from Aschima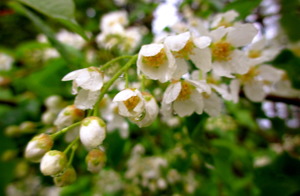 In one lifetime, the inner search for Truth starts. It is only found within.
Love Aschima
Svar på en fråga från en kär Andlig Syster och klient.
- Vill du beskriva hur du gick till väga när du tog tillbaka ( läkte ) din syn? Kram Louise
Mitt svar:
Angående synen och helande från helhet.
När jag var i Indien ( ca 10 år edan ) efter en lång tids sökande efter sanning, vaknade min själ till att uppleva att den är hemma. Det finns inget annat än hemma, inuti. Det var en så stark upplevelse att jag aldrig tvivlade på den mer.
I samhället lever vi ej än innifrån och ut, utan utifrån och in, mestadels, söker svar/healing utifrån, istället för att komma närmare den du alltid är och alltid har varit - Närvaro- LJUS! Efter Indien valde jag att stanna i den närvaron, jag trodde ej på stress, jag lämnade Ej detta tillstånd. Hade jag trott på det som är 99,9 procent av allt vi lever i samhället hade det ej fungerat.
- Jag använde glasögon sedan tonåren, när jag läste, körde bil och tittade på TV/film. Jag tog av mig glasögonen, först för att jag förstod att synen blivit dålig i tonåren för att jag lämnat närvaron/hemmet i mig, jag separerade mig från helhet. Synen var bra innan... Jag gjorde det för jag ville se om synen skulle bli hel om jag vilade i ögonen. Jag trodde heller ej på synfelen, då min upplevelse och förståelse är att vi är Hela.
Tillvägagångssättet: Jag läkte synen när jag tittade på film. Jag lät ögonen/ synen stanna inne i ögat istället för att rikta den mot bilden på TVn ( att lämna ögat för att se är dualistiskt, att stanna inuti är Enhet/Oneness ). I början var texten till filmen och bilden suddig, jag fortsatte och litade på att ögonen skulle vila bara. Jag lyssnade på ljudet istället för att läsa texten och tillåta "det som separerade mig från felsyn. Tre veckor ca så var synen helt återställd. Jag tillåter fortfarande ej något utanför göra mig ansträngd. Synen är perfekt idag. Det är så fantastiskt. Aschima
Det finns mer om min resa på hemsidan, här är länk dit:
http://www.aschima.com/en-GB/aschima-23297596
Silence the music by pressing the pause button